<
About Us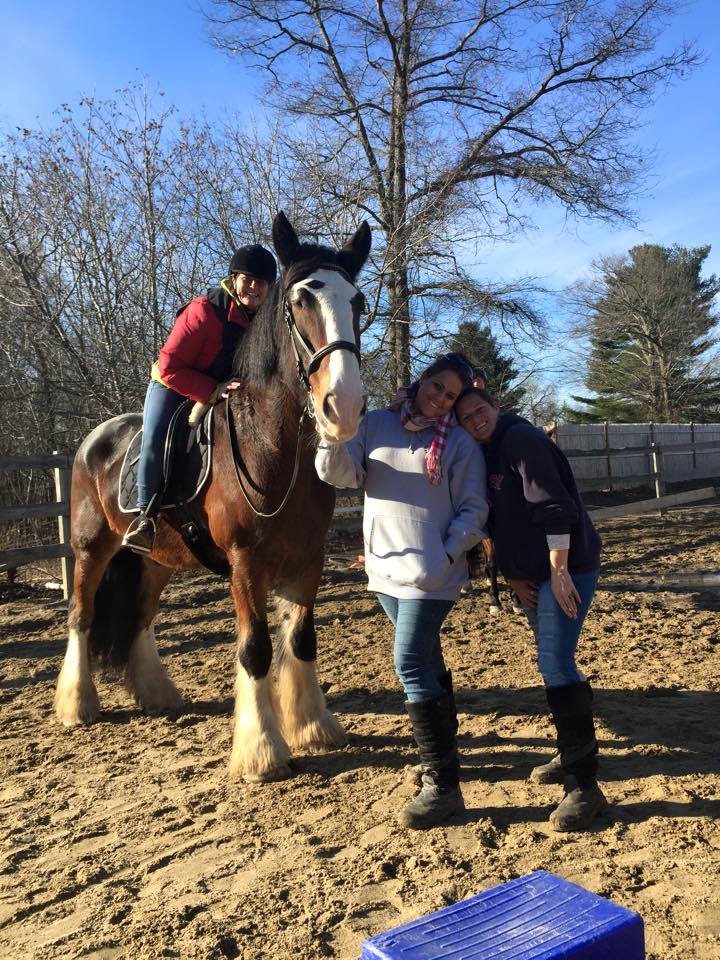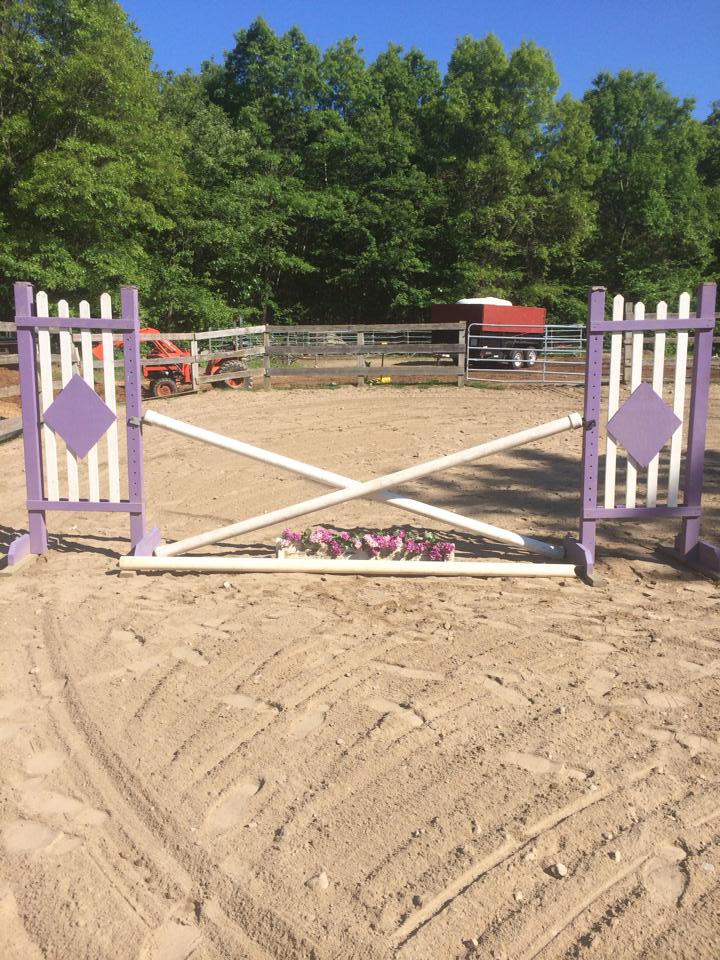 Indian Rock Stables is a 45 stall, full-service equine facility offering services in boarding, lessons, training, showing, summer camp, and much more! Open seven days a week from 8:00 am - 9:00 pm.


Come stop by for a visit and meet us!
---
Thoroughbreds
Indian Rock Stables has been a Mass Thoroughbred Mare and Foal Management Farm since 2000. We offer a complete nutritional feeding program for pregnant mares to assist in proper foal growth. We also offer state-of-the-art foaling monitor and camera observation 24 hours a day, as well as an EquiPage foaling alarm system.
Since 2000, many Mass bred foals have been born, raised, and trained here to go on to race at Suffolk Downs. We also provide care for thoroughbreds that require layups from the track for rest of minor injuries- most times from the end of the racing meet. We are a full board facility for these layups, with 24 hour onsite supervision. We offer veterinary, farrier, and dentistry services for horses while on layup at owners expense.
If you have any questions or are looking to reserve a stall, please contact Karen Benson via e-mail at indianrock28@aol.com or by phone (781)502-8800.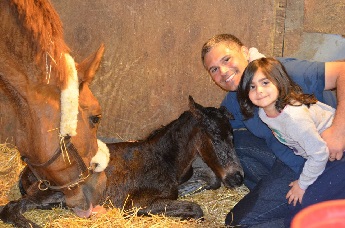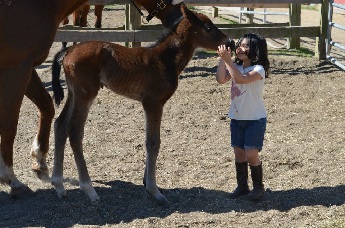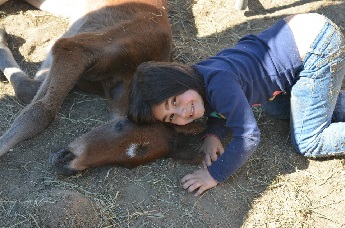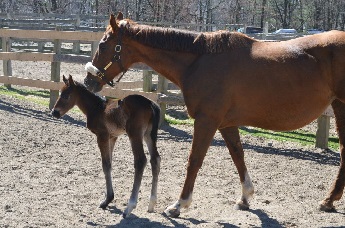 ---
Meet Karen Benson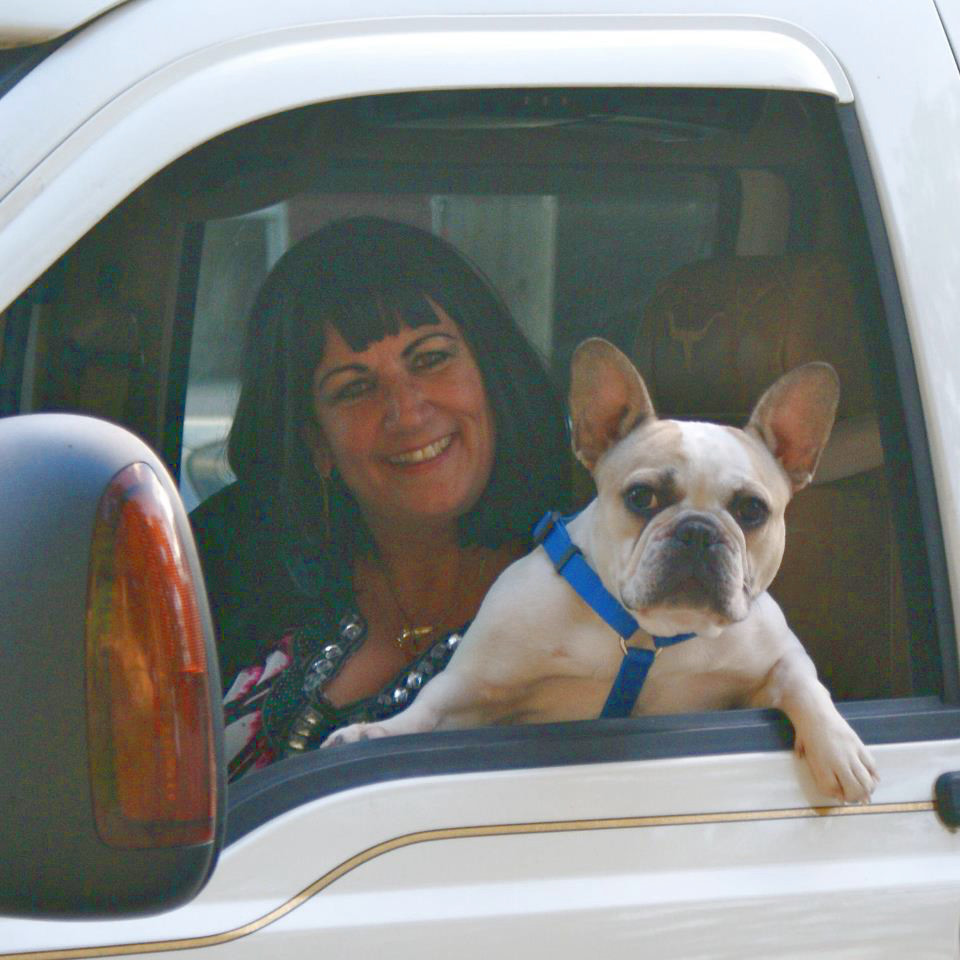 Karen has had a love for horses her whole life, riding as a youngster while spending summer vacations with her cousins in the country. Karen married Michael Benson in 1982; they embarked together on the Thoroughbred racing industry as a hobby. They had very successful horses and expanded their stable- which led them to breed Mass bred Thoroughbreds.
Michael and Karen have a daughter named Paige; who, since birth, had come to the race track to see and pet the horses. Eventually Paige and Karen's love for horses would bring them to where they would show and compete at yearly open pleasure horse shows. Through the years Paige would show with her ponies and horses and Karen with her miniature horses. Karen won many year-end titles with her mini Tiz Budwiser. They then started showing on the Pinto Horse Association. Karen, Michael and Paige were very involved with the New England Pinto Horse Association (NEPtHA).
In 2007 Karen became President of NEPtHA and was President through 2011. Still very active with the organization, Karen is Chairman of the Board and volunteers when needed. Karen has also served on other association Boards doing volunteer work to make a difference.
BOD, Massachusetts Thoroughbred Breeders Association, 2011-2015
BOD, Friends of Lynn Woods, 2005-2015
---
Meet Paige Benson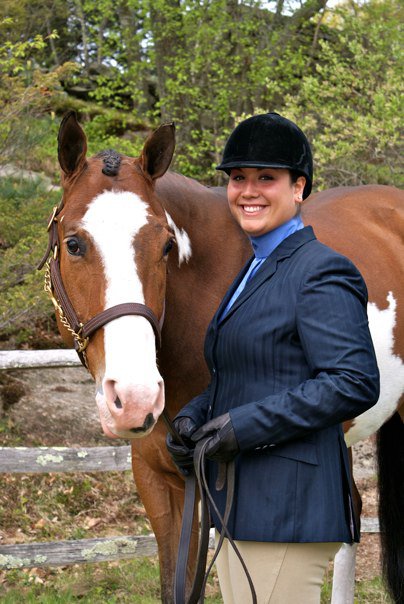 Paige has been around horses since she was born. She began riding and showing at the age of six on the local open show circuits throughout New England. Paige then fell in love the versatility of the all-around events and started competing on the APHA & PtHA circuits. Her talent and dedication have shown through her many accomplishments, including:
2006-2011 Numerous APHA & PtHA Weekend High-Point Champions
2007 PtHA World Show 4th - English Pleasure, 5th - Stock Type Halter Geldings
2008 NEPtHA Overall High-Point Youth
2008 PtHA World Show 5th - Western Pleasure
2010 NEPtHA Overall High-Point Youth
2010 PtHA World Show - 3rd - Sr. Youth Hunter Under Saddle 8th - Hunter Halter

Sr. Youth Showmanship (Top 20)
Sr. Youth Equitation (Top 20)
Sr. Youth English Ideal (Top 20)
Sr. Youth English Discipline Rail (Top 20)
2010 2nd in the Nation PtHA - Sr. Youth Equitation
2011- 2012 NEPtHA Overall High-Point Amateur

Paige is a 2013 graduate of the University of Findlay in Ohio, where she triple majored in Animal Science, Equine Business Management, and Western Equestrian Studies, as well as a member of the Varsity Western Equestrian Team (2009-2011). She is a licensed Massachusetts riding instructor, and head trainer at Indian Rock Stables. Paige has recently become a Level 2 Carded OHSA (Open Horse Show Association) judge, and has also been elected to the Massachusetts BOD for NEPtHA (New England Pinto Horse Show Association). Paige is also a member of the APHA (American Paint Horse Association) Professional Horsemen.